New Mexico Technology Resources
11 Nov 2021

2 Minutes to read
New Mexico Technology Resources
Updated on 11 Nov 2021

2 Minutes to read
---
Share feedback
Thanks for sharing your feedback!
Thank you to Stacy Sacco and NMNetlinks for the New Mexico resource links.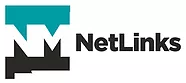 | Title/Link | Description | Category |
| --- | --- | --- |
| 1 Million Cups | Every week, entrepreneurs present business ideas to the local community and learn how those around them can support their business in it's growth. | Tech Startups |
| Activate New Mexico | Activate New Mexico accelerates early-stage startups with the goal of expanding the New Mexico landscape into an intentional, depth-driven ecosystem. | Startups |
| American Indian Science and Engineering Society (AISES) | A national nonprofit organization focused on substantially increasing the representation of Indigenous peoples of North America and the Pacific Islands in science, technology, engineering, and math (STEM) studies and careers. | Tech Careers |
| CNM Ingenuity - Technology | CNM Ingenuity supports a new approach to learning that provides accelerated educational and training opportunities in key workforce areas including technology and healthcare, wrap-around support for aspiring entrepreneurs, and cooperative ventures that foster economic development and job creation | Training/Cert |
| Dice | Set your tech career in motion with Dice | Tech Jobs |
| INCOSE | The International Council on Systems Engineering (INCOSE) is a not-for-profit membership organization founded in 1990 to develop and spread the interdisciplinary principles and practices that enable successful systems | Systems Engineering |
| Infragard | Through seamless collaboration, InfraGard connects owners and operators within critical infrastructure to the FBI, to provide education, information sharing, networking, and workshops on emerging technologies and threats | Security |
| ISACA | Serving high-performing professionals and aiding enterprise transformation, ISACA inspires confidence and enables innovation in a fast-changing technological world | Tech Careers/Leadership |
| Jobing.com - Albuquerque IT Jobs | Post jobs or look for jobs | Tech Jobs |
| MANCEF | MANCEF is a not for profit independent international organization with a mission to accelerate the commercialization of products and services derived from micro-nano-emergent technologies for entrepreneurs, companies, universities, governmental agencies, and others who share the same interest. | Emerging Tech |
| NMITAP - NM Information Technology Apprenticeship Program | Bridging the gap between training opportunities and workforce needs. Powered by CNM Ingenuity | Training/Tech Jobs |
| NMSPE-Albuquerque | New Mexico Society of Professional Engineers - To be the premier New Mexican Society providing leadership in advancing engineering professionalism. | Engineering |
| NMSPE - New Mexico | The New Mexico Society of Professional Engineers (NMSPE) provides leadership for the advancement of engineering professionalism throughout New Mexico. | Engineering |
| New Mexico Tech | One of the Nation's Top STEM Schools | Education/STEM |
| New Mexico Tech Council | Our goal is to create, organize, and facilitate a wide range of technology-related programs on behalf of our members and sponsors. | Tech Organizations |
| NM TechWorks | Info, Resources, and Programs to Support New Mexico's Growing Innovation Economy | Emerging Tech |
| Project Management Institute - Rio Grande | To advance the practice of technical project management, leadership, and business acumen. | Project Management |
| Quality New Mexico | We offer public and custom workshops for leadership, management and workforce learning - to improve your organization's capability, productivity and performance. | Leadership |
| Regional Development Corporation | The Regional Development Corporation (RDC) is a private non-profit 501(c) 3 organization dedicated to improving economic development in Northern New Mexico. | Economic Development |
| Robert Half Staffing & Talent Solutions | Tech & IT Talent Solutions | Tech Jobs |
| Sabio Systems | An Accounting, Finance, Information Technology, Legal, Medical and Office Support Services staffing company and temp agency. | Tech Jobs |
| Santa Fe Business Incubator | The Santa Fe Business Incubator provides a supportive environment for entrepreneurs who have the passion and tenacity to launch and grow businesses that create new jobs, diversify the economy, and enhance the quality of life for all in the community. | |
| Santa Fe Innovates | A Santa Fe business accelerator for tech and solution-oriented startups with a vision for social good. | Tech Startups |
| Teckedin | A business tech-only platform with curated and categorized content for learning and staying current. | Tech Trends |
| Teckedin IT Marketplace | Our marketplace gives solution experts a place to showcase their skills while providing companies a broader scope of expertise to choose from. | IT Management |
| UNM Rainforest Innovations | To play a vital role in New Mexico economic development and to be an innovator in technology commercialization worldwide. | Innovation |


---
Was this article helpful?
---
What's Next