AI Solutions & Services with a focus on AI Ethics & Tech for Good
22 Nov 2023

1 Minute to read
AI Solutions & Services with a focus on AI Ethics & Tech for Good
Updated on 22 Nov 2023

1 Minute to read
---
Share feedback
Thanks for sharing your feedback!
We see information on many AI solutions as we curate and share content. This is the start of our listing for AI solutions and services.
Have something to add? Let us know.
If you would like to sponsor this page, let us know.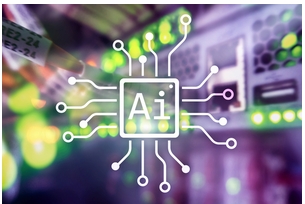 | Title/Link | Description |
| --- | --- |
| Careerflow | Your copilot saves you time and effort in optimizing your online profiles to get 2.5X more search appearances to land your dream job. In as little as 10 minutes. |
| CeADAR - Ireland's Centre for Applied AI | The first of CeADAR's new tools LLMXplorer evaluates more than 155 LLMs and offers a consolidated overview of features, so users can understand their characteristics and make informed decisions based on their own requirements. The tool also acts as a reservoir for over 50 available datasets for pre-training and fine-tuning of the LLM |
| Mindmix | Uses patented Swarm AI technology to empower groups to converge on optimized insights, evaluations, comparisons, and priorities, generating significantly more accurate and more informative intelligence than traditional methods. |
| RAI Toolkit | The Responsible Artificial Intelligence (RAI) Toolkit provides a centralized process that identifies, tracks, and improves alignment of AI projects to RAI best practices and the DoD AI Ethical Principles, while capitalizing on opportunities for innovation. The RAI Toolkit provides an intuitive flow guiding the user through tailorable and modular assessments, tools, and artifacts throughout the AI product lifecycle. |
| Signal AI | Our External Intelligence platform extracts knowledge from over 5 million news, social, blog, broadcast and regulatory documents each day to help business leaders understand risk and opportunity and make informed, confident decisions based on data. |
| Unitary | Unitary specialises in video moderation, incorporating visual, audio and textual signals into a single algorithm. We process over 25,000 frames of video per second, with human-level accuracy. That's over three billion images a day. |


---
Was this article helpful?
---