Sponsorship/Visibility Opportunities
Updated On 23 Feb 2021

1 Minute To Read
---
What do we do differently and how can we help you increase visibility?

We curate and aggregate tech content and share it on a daily basis
We give free publicity to many companies in our tech news, webinar/events, and tech job listings
We promote our content on Linkedin and Twitter
We offer a privacy-driven and distraction-free platform
Content is categorized and tagged for search and findability

Interested?
Teckedin has opportunities for exposure in the following ways:
We do a weekly compilation of our content by tech category - we highlight one solution - Click here to see how it looks
Tech News and Webinar listings page sponsorships

Webinar and event spotlight

Weekly On-Demand webinar listing


Tech Jobs

Content Sharing

---
We are looking for sponsorships for each tech category. Currently our categories include:
Apps/DevOps
Artificial Intelligence
Automation & Productivity
Blockchain
Cloud
Data & Analytics
Data Storage
Document/Records Management
Human Resources
IT Consulting
IoT/Mobility
Network Management
Privacy
Security
Smart Cities
---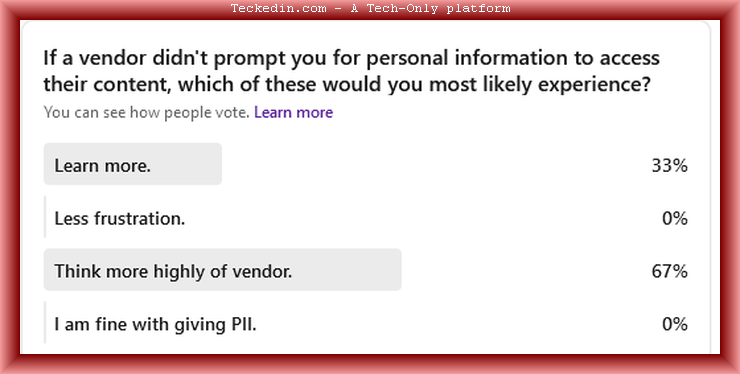 ---
We share the following analytics with our sponsors:
Number of views, number of reads overall
Number of views, number of reads by article
Linkedin and Twitter stats
---
Our viewership is on the rise.


Pricing:
$50.00 per week (or 150.00 per month) for sponsoring one of our pages
$50.00 for spotlight in weekly tech compilation
$25.00 per week for On-Demand Webinar link/promotion
$50.00 per month for category sponsorship
Was This Article Helpful?
---