Sponsorship/Visibility Opportunities
Sponsorship/Visibility Opportunities
---
What do we do differently and how can we help you increase visibility?

We curate and aggregate tech content and share it on a daily basis
We give free publicity to many companies in our tech news, webinar/events, and tech job listings
We promote your content on Linkedin and Twitter
We offer a privacy-driven and distraction-free platform where viewers can discover companies and solutions.

Content is categorized and tagged for search and findability

We have an IT Services Marketplace

Sounds interesting?
Your company and solution can be discovered in the following ways:
---
Interested in having our content display inside your website?
Our knowledgebase can be incorporated into your website, giving your readers great content and differentiating you from your competitors.
$100.00 per month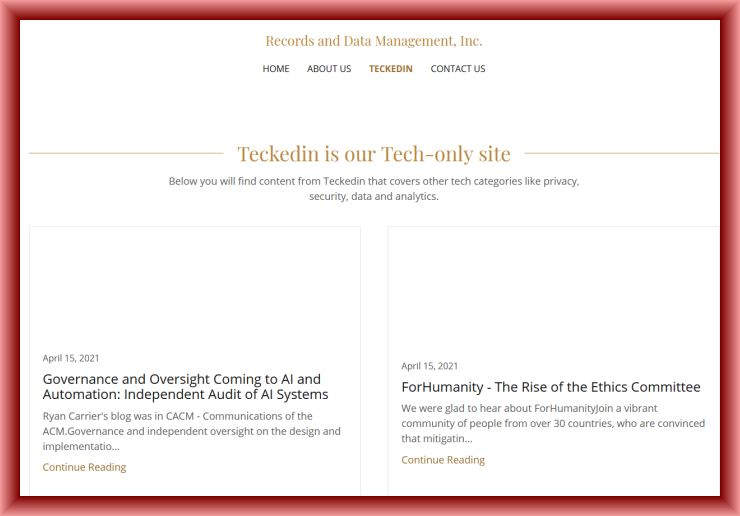 https://recordsanddatamanagement.com/teckedin
We are looking for sponsorships for each tech category. Currently our categories include:
Apps/DevOps
Artificial Intelligence
Automation & Productivity
Blockchain
Cloud
Data & Analytics
Data Storage
Document/Records Management
Human Resources
IT Consulting
IoT/Mobility
Network Management
Privacy
Security
Smart Cities
---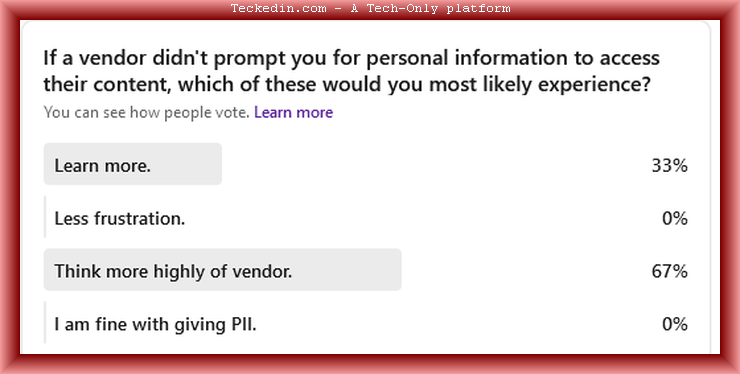 ---
We read a lot. Not just technology content, but marketing.
From the book Humanizing B2B: The New Truth in Marketing That Will Transform Your Brand and Sales.
By Paul Cash and James Trenzona.
"Earnest's starting point is that trust in B2B brands is at an all-time low - 58% of buyers and decision makers don't trust their claims, even if they already work with them. Instead, buyers put their faith in themselves when they decide who to do business with. The vast majority do their initial research online, and want to stay anonymous during this part of the process; 94% say they dislike giving out their details in order to download content, and 25% lie about who they are when they do so. What's more, most don't trust ads, and half say the content they receive is useless, even though it would have had a significant impact on their buying decision if it hadn't been."
---


---
Was this article helpful?
---
What's Next