Weekly On-Demand Webinar Opportunity
Updated On 15 Feb 2021

1 Minute To Read
---
Teckedin has a Weekly On-Demand webinar link that will be offered to two Solution Providers a week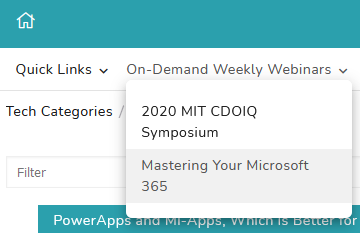 We are looking for webinars that run about 15 - 30 minutes and are training or informational versus sales-oriented.
Your video and the link will be promoted on Linkedin and Twitter.
Introductory cost is $100.00.
Webinar categories we are looking for:
Apps/DevOps
Artificial Intelligence
Automation & Productivity
Blockchain
Cloud
Data & Analytics
Data Storage
Document/Records Management
Human Resources
IT Consulting
IoT/Mobility
Network Management
Privacy
Security
Smart Cities
Was This Article Helpful?
---