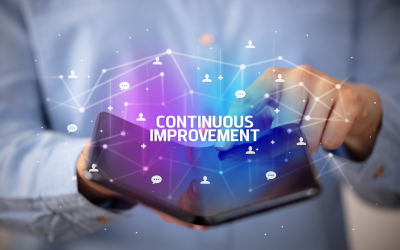 Teckedin publishes Weekly updates by tech category every weekend. Our updates are one-page PDF files with live links. Catch up on the latest news and trends, and see what webinars and events are coming up.
All content in our updates comes from Teckedin.com.
You can see the month's Updates to the right under "Related Articles".
---
You can access the latest updates through this menu.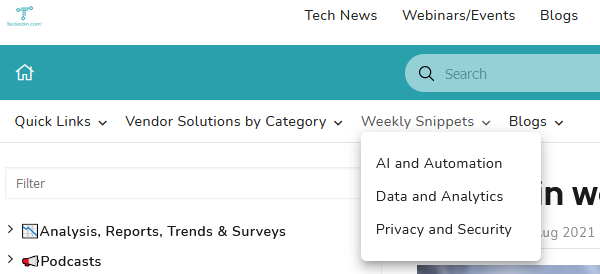 Or you can click on these links:
5/15/2022 - News, Analysis, Trends in Data and Analytics
5/15/2022 - News, Analysis Trends in Privacy and Security
5/15/2022 - News, Trends, Analysis in AI, Automation, Emerging Tech
---
Interested in being one of highlighed solutions? Reach out to support@teckedin.com.
---
Here is a sample of what are snippets look like.
---
Was this article helpful?
---
What's Next